Tokaj - Hungary
Trifecta Wines
Trifecta Wines and Cellars has been a producer of cult Napa Valley wines since 1997. The wines popularity is based on premium quality, limited availability (4.5 year wait list), and the charitable mission of the winery – all profits go to charity.
The name Trifecta is a term used in horse racing that means win, win, win. The win, win, win philosophy is based on Trifecta's owner Pablo Nyarady's business philosophy that if the customer wins, his company wins, and they both win together.
Through Trifecta's direct contributions and through contributions of others at events Trifecta has organized, millions of dollars have been raised for charitable causes.
The Nyarady family traces it's aristocratic roots to Transylvania which was formerly Hungary and now part of Romania. The Nyarady family began making wine on it's Transylvanian estate in 1820.
With a history of winemaking in his blood it is no surprise that Pablo had a yearning to make wine. With the success of his Napa operation behind him Pablo set out to achieve a long time dream of his – to produce exceptional wines from the Tokaj region of Hungary.
In 2015 Pablo founded his estate in Tállya and is developing it into a hospitality winery. Customers of the winery not only have the ability to buy wine there but also have the opportunity to stay at the hotel.
The Tokaj region of Hungary has been producing world renowned wines for over 600 years. The former ruler of Transylvania Count Rakoczi had vast holdings throughout the region. The Nyarady's like the Rakoczi's before them recognize the region for not only it's beauty but for the ability of the climate and terroir to produce world class premium wines.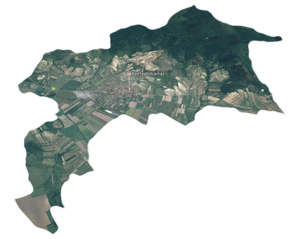 No one knows when the first wines were made in the Tokaj region. Historical records show that vineyards had been established in Tokaj as early as the 12th century. There is evidence for the earlier introduction of wine production to the region, but opinion is divided on when this occurred.
Our selection
Tokaj Furmint

Be connected
Join Our Newsletter